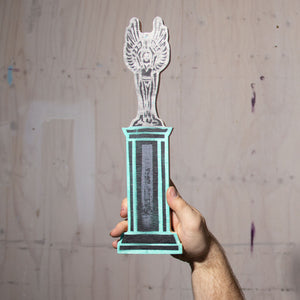 I made 100 of these as 'awards for nothing'. They hung on the wall of my 'Everything is Borrowed' show as part of an installation where people were able to pick and choose which award they wanted.
CNC cut from 12mm AC Plywood, hand sanded, painted and stencilled.
Signed and numbered on the back /100.
Limited available.